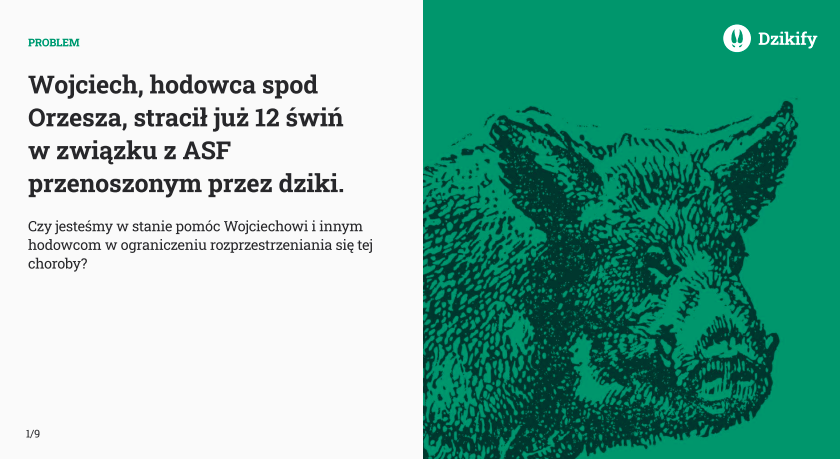 The Finalist | DZIKIFY
Project description:
Dzikify to system na który składają się aplikacja w Angularze, API w PHP oraz wykorzystane usługi Google Cloud: Functions oraz Vision API do rozpoznawania dzików na zdjęciach. Dodatkowo, stworzyliśmy POC analizy monitoringu miejskiego, z automatycznym dodawaniem tak zidentyfikowanych dzików do bazy. Zaletą naszego rozwiązania jest możliwość szybkiego zgłoszenia dzika, prostota obsługi aplikacji, grywalizacja (punkty za prawidłowe dodanie dzika) oraz automatyczna weryfikacja zgłoszeń.
Team name: DZIKIFY
Project name: Dzikify
Team members:
– Tomasz Piątek
– Bartosz Wiktorowicz
– Piotr Stefański
– Marcin Worwa
– Ignacy Janiszewski
– Bartosz Gawroński
Media: