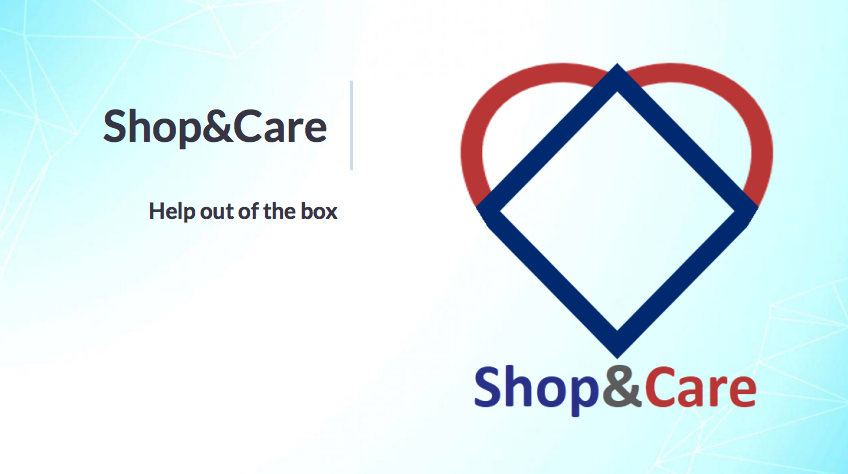 The Finalist | Shop&Care
Project description:
The pandemic has speeded up the growth of usage online solutions, however, not all society has become accustomed yet. Shop&Care is a virtual assistant answering to challenges faced by elderly, disabled and other people needing help. It is an Alexa-powered app, tailored for people struggling with using the Internet. Just say aloud what you need and Alexa will take care of the rest! Currently, it is focusing on 2 most important aspects: providing food and ensuring medical help. It is also an applicable solution after the pandemic. To use our app, users need only Alexa-enabled device.
Shop&Care tackes a couple of problems at the same time:
it gives access to products and services available online to digitally excluded people
it helps people (especially vulnerable ones, e.g., disabled or elders) do shopping or get some things done without leaving their homes
it helps small shops and local producers sell their products without their own infrastructure
The app stores all the submitted information in a database and if a new request from a user is submitted, Shop&Care tries to optimally match this order taking into account, e.g., the time, cost and preferences.
Moreover, our solution is easily scalable. Companies can upload their offer via platform or upload the data to DB directly via API interface, which would allow them to have real-time data.
Shop&Care has a user friendly interface. We made it as simple as possible for everyone to use it. Since elderly may not be used to using mobile apps, but the phone itself, they will benefit from voice recognition functionality. Instead of using a mobile app they can order via talking, thanks to AI-powered chatbots which may help in scaling this solution.
The main advantages of using Shop&Care:
it improves life of many people and solves many problems at the same time
it minimizes interactions between people and reduces the risk of virus transmission
it encourages to plan actions more effectively
Our business model assumes taking up commission of each activity from the business. During the pandemic, the commission will be a symbolic amount, given worse social conditions of the society.
Team name: Shop&Care
Project name: Towards making society digitally visible
Team members:
– Karolina Bolesta – Team leader
– Agata Grzenkowicz
– Dominik Trznadel
– Szymon Gorczyca
– Arkadiusz Klemenko