[Application for tracking of products]
supported by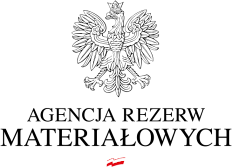 Rewards

The best team will participate in firearm training led by professional instructors (ex-operations of special forces). Training includes the development of shooting skills with the use of different personal weapons (pistols, machine guns, rifles).

The winner will also receive some of tactical items of clothing (e.g. gloves, jackets etc.) useful in every day sports and tourism practice as well.

The main aim of the solution is to build the system/application, that is tracking the life's cycle of MRA's products. From the moment of the producer's data input, till the arrival of the product at the final recipient.



The requirements for application:



Application is easy to use and easily accessible for every entity cooperating with MRA in an emergency. Application has the function of selective tracking the separate product (including sort and product's cycle stage).



System requirements (functions):
Updated, full information on the location of the product (use of geolocation data).
Automatical information of product's movement (information sent to MRA's supervisor every
time the product is moved among MRA's organisational units).
On-line approval in mobile version (acceptance in the hierarchy).
Confirmation of products' reception by the final recipient.